Back to Store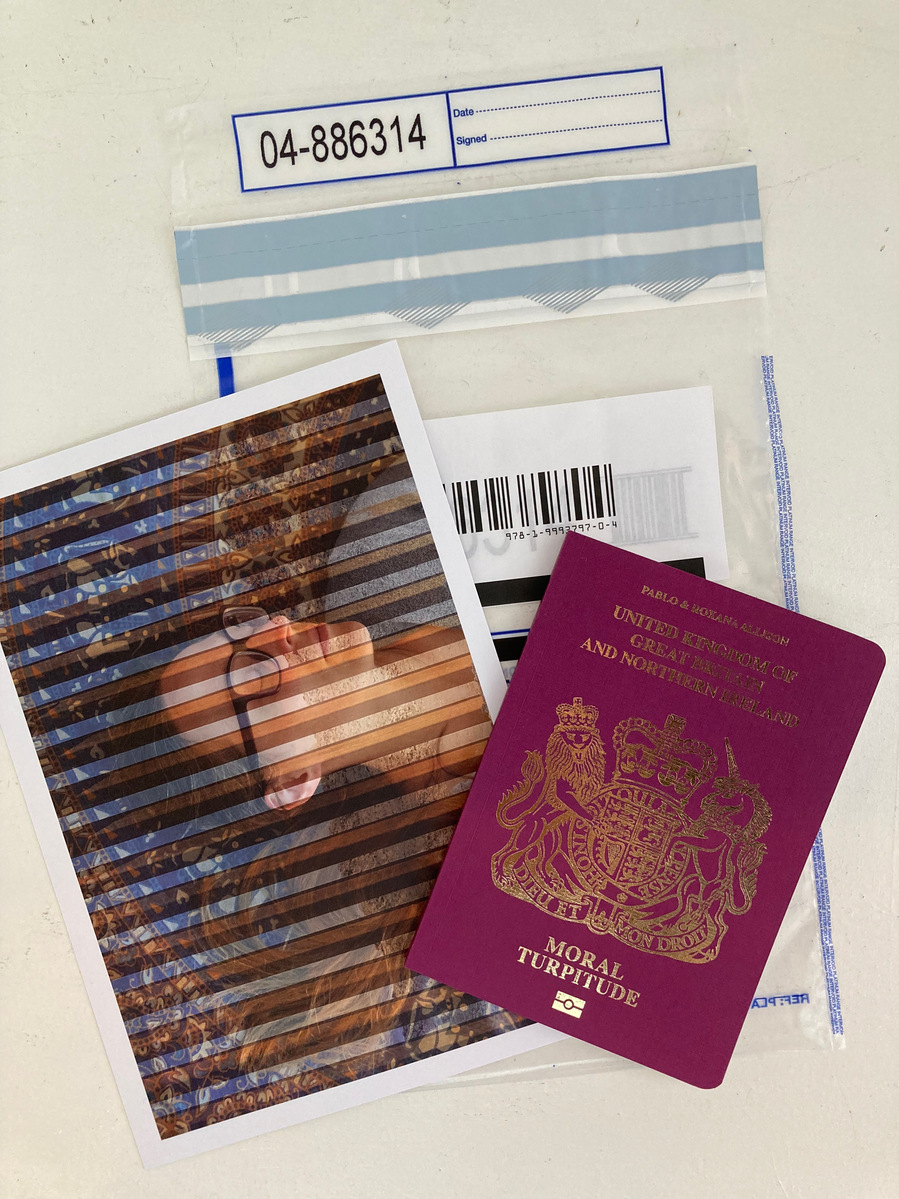 Moral Turpitude
£30.00 Sold Out
After travelling for almost 2 months by freight trains from Mexico City up to the Mexico - USA border and further north from California to the USA – Canada bored, Pablo ended up detained by Canadian immigration officials who denied him the entry into that country.

He was subsequently transferred over by the Canadian officials to US Border Patrol officers who determined his destiny. What was initially planned as a journey to continue Pablo's work on migration, resulted in a story on his own incarceration experience in an ICE prison facility for almost 1 month.

Through a series of drawings, images, legal documents and words, Pablo and Roxana assembled this book which describes both their experience, Pablo detained in a prison in the United States of America while Roxana was free in the United Kingdom trying to get his brother freed.

Comes with :
Double-sided postcard and evidence seal bag

ISBN : 978-1-9993797-0-4
Product Dimensions: Passport size approx.
Publisher: Undocumented Press (Published August 2021)
Item Weight: N/A
Language: English / Spanish
Price: £30.00 + shipping (RRP is £45.00)